Hi all

I'm still recoverng from the flu. I have a nasty cough now, and am still lacking energy. But I do have a card to show today. And I am quite proud of this one even though I say it myself.
This is one of my special family cards for this year. I love it because it makes a real statement. It's more than just a card. It's full of sparkle, glamour and dimension. The image is from Penny Black, which I actually bought last Christmas. See I don't just buy new stamps, I do use my old ones occasionally too. It was coloured using Zig Art pens, and the dress, hat and boots were glitted with crystal glitter. I added some applique paint to the 'furry' bits on the hats, dress and boots and puffed it up with my heat gun.

The snowflakes were cut with Cuttlebug dies. The large snowflake was dabbed with blue brilliance ink in the middle and the points for variation, and to tie in with the blue colour scheme. I then covered it with Glossy Accents, and sprinkled crystal glitter on to it and left to dry. Doing it this way means that you get a rather sturdy snowflake instead of a flimsy one, as the Glossy Accents set hard. I added a bright blue gem to the centre, bling bling.

In this picture you can see how the card is folded. In half and then the top half folded back on itself. The matted image was stuck half over the fold. The scrolled silver and white paper was stuck onto what is really the inside of the card.
The Christmas tree was made using a template. I used a ready bought one, but you could make your own, it's an easy shape to draw. I used two shades of Bazzil and cut out three tree shapes from each shade. I scored each one in half, then stamped and embossed showflakes onto each tree shape. I added some silver sequins to some of the snowflakes.

To assemble the tree, just adhere back to back on one half only. The unstuck side will stick to one half of the next tree and so on. Just keep adding the trees until the are all joined together. Stick one side of the tree to the card, and open up. It may sound complicated, but once you get going you will see it all coming together for youself. It's actually very easy. Thought I should have done step by step photo's to help you.
If you leave the side of the last tree free, you will be able to close it up, and fit into a shallow box, and the receipent can open the tree up themselves. Imagine their delight, and surprise. You could really go to town on these little trees, making them as table decorations, or for the mantlepiece. They are so cute. Let me know if you decide to make one, and I'll pop on over to your blog and take a look.
I'd be happy to hear your comment's if you have the time to leave any. Thank you for visiting.
Happy Crafting.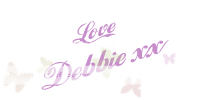 .